Introducing Silent OS 3.0 and the Privacy Meter
Learn about the Silent OS 3.0 upgrade for Blackphone 2, including several new features such as Privacy Meter. Learn more.
It has been almost three Quarters since we launched Blackphone 2. During this short time, the number of businesses and organizations adopting Silent Circle's Blackphone and deploying the Silent Phone app on their iOS and Android devices to regain privacy in their communications, has grown tremendously.
Here at Silent Circle we work to stay in very close contact with our members. We have learned a lot over these months about what else we can do to keep our members' communications and data safe in the simplest manner. We've come up with what we think is the greatest upgrade so far to our Blackphone 2 operating system: Silent OS version 3.0.
Silent OS 3.0 is based on the latest commercial Google Android release, Android Marshmallow 6.0.1 with Google's June security patch. We will continue to upgrade monthly with minor updates to keep the security patch up to date with the latest security fixes provided by Google, our security researchers, and our software engineers.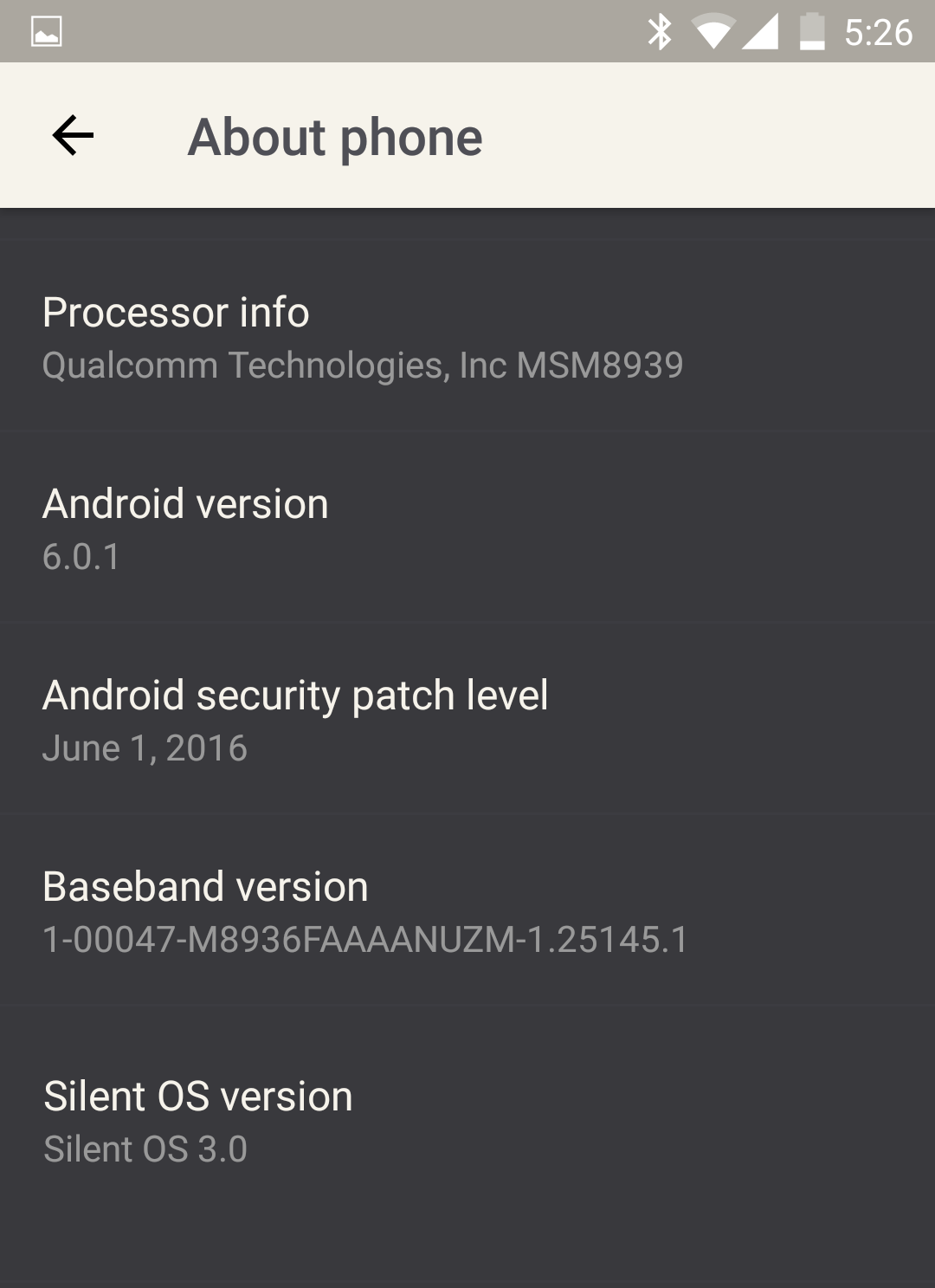 Silent OS 3.0
With the porting of Silent OS 3.0 to Android M, we are embracing the latest new features brought in the platform such as the runtime data access permissions control or increased battery life (more info here). However, this upgrade goes beyond just that and brings several improvements in the scope of privacy and usability. The three main features users will experience on Silent OS 3.0 are:
1.     Privacy Meter
2.     Cellular Intrusion Detection System (CIDS)
3.     Zero-touch Managed Secures Spaces
1. PRIVACY METER
The Security Center is the central component of Silent OS. It has been completely revamped with a much better user experience and design overall, however today, we want to focus on a brand new feature called the Privacy Meter.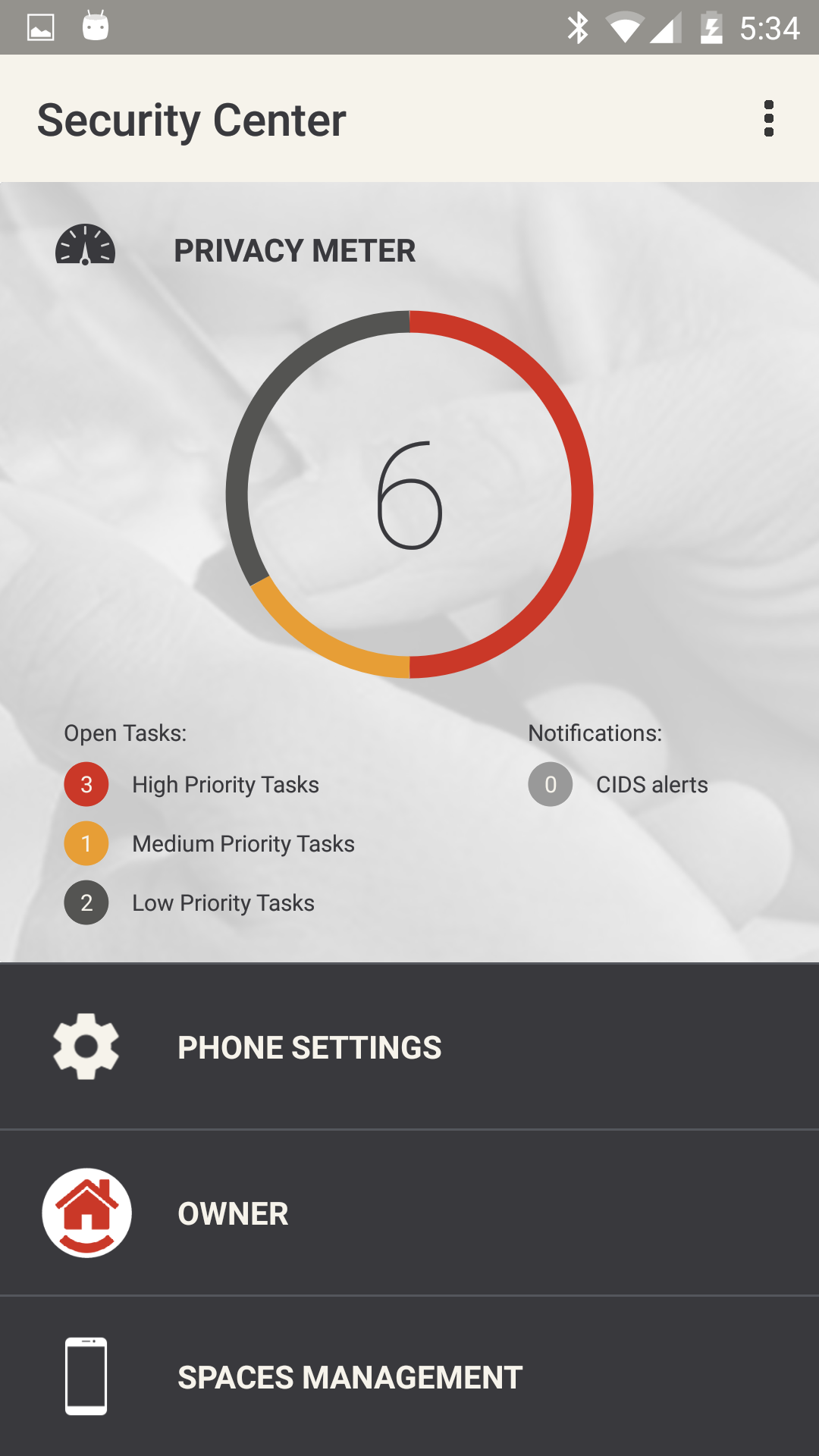 Silent OS 3.0 Privacy Meter
The Privacy Meter is a new system embedded in Silent OS. It runs in the background and continuously checks the device's configuration and status, notifying the Blackphone Owner of any aspect that could be compromising the security and privacy of your data.
Think of it as an assistant that is always next to you helping you maintain the most awareness of your Privacy Profile. Whether you have available software updates, your browsing certificates have been altered, or an app is sharing your location, the Privacy Meter will show you what is happening then guide you through the appropriate configurations, if desired. It's all about transparency and control, and Blackphone's new Privacy Meter makes it simple.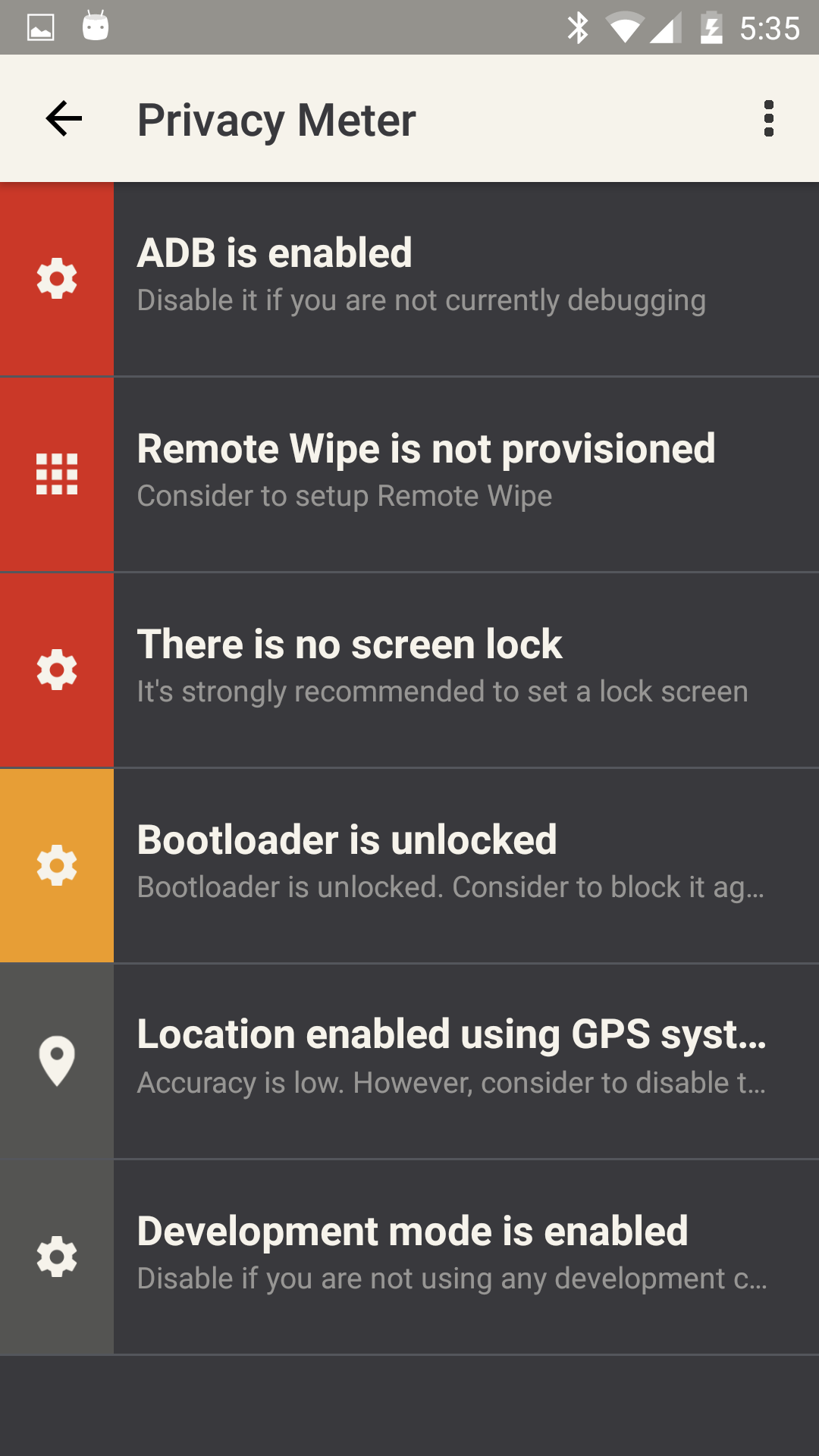 Silent OS 3.0 Privacy Meter - Details
2. CELLULAR INTRUSION DETECTION SYSTEM (CIDS)
It is well known that one of the main threats to smartphone data revolves around the baseband (the smartphone cellular modem) and its connection to the carrier cellular networks. Many of our members have asked us to provide some form of protection against these threats. We listened. We're excited to announce that Silent OS 3.0 includes a Cellular Intrusion Detection System (CIDS) that will warn the user of potential threats in the cellular network connection.
We understand there are many types of attacks leveraging the baseband, so we will not say we will identify and catch them all. However, we have created smart mechanisms to detect a number of these attacks such as device tracking using silent SMSs, network downgrades to weaker protocols, etc. The CIDS will warn the users when there is a potential threat on the cellular network, so that members can choose whether or not they continue communicating via this network.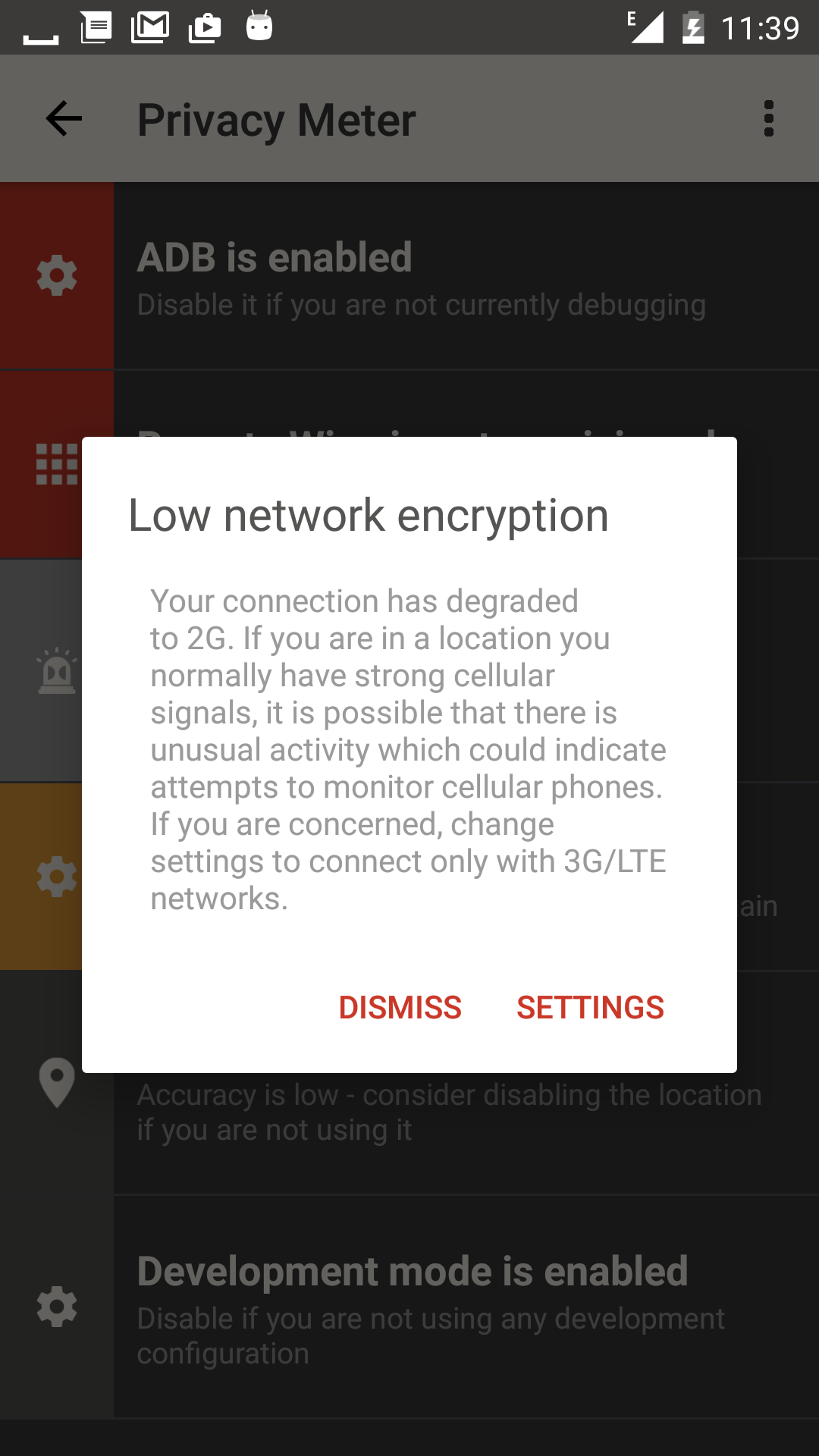 CIDS
3.  ZERO-TOUCH MANAGED SECURE SPACES
The final feature we want to discuss is our Zero-touch Managed Secure Spaces. Those of you who own a Blackphone are familiar with Secure Spaces which are virtualized containers within the phone with a complete separation of data and applications. Secure Spaces is similar to having "multiple phones in one phone," helping you, for example, receive personal and work information on the same device but separately.
What you might not know is that these Spaces can be managed remotely from a corporate server, allowing IT administrators to configure and remotely manage a certain space in the device, supporting the BYOD (Bring Your Own Device) and COPE (Corporate Owned Personally Enabled) paradigms. It's a fantastic capability that mirrors many features of an MDM and provides the organization the ability to enable or disable permissions within a certain Space while still allowing the employee full use of the phone for personal use.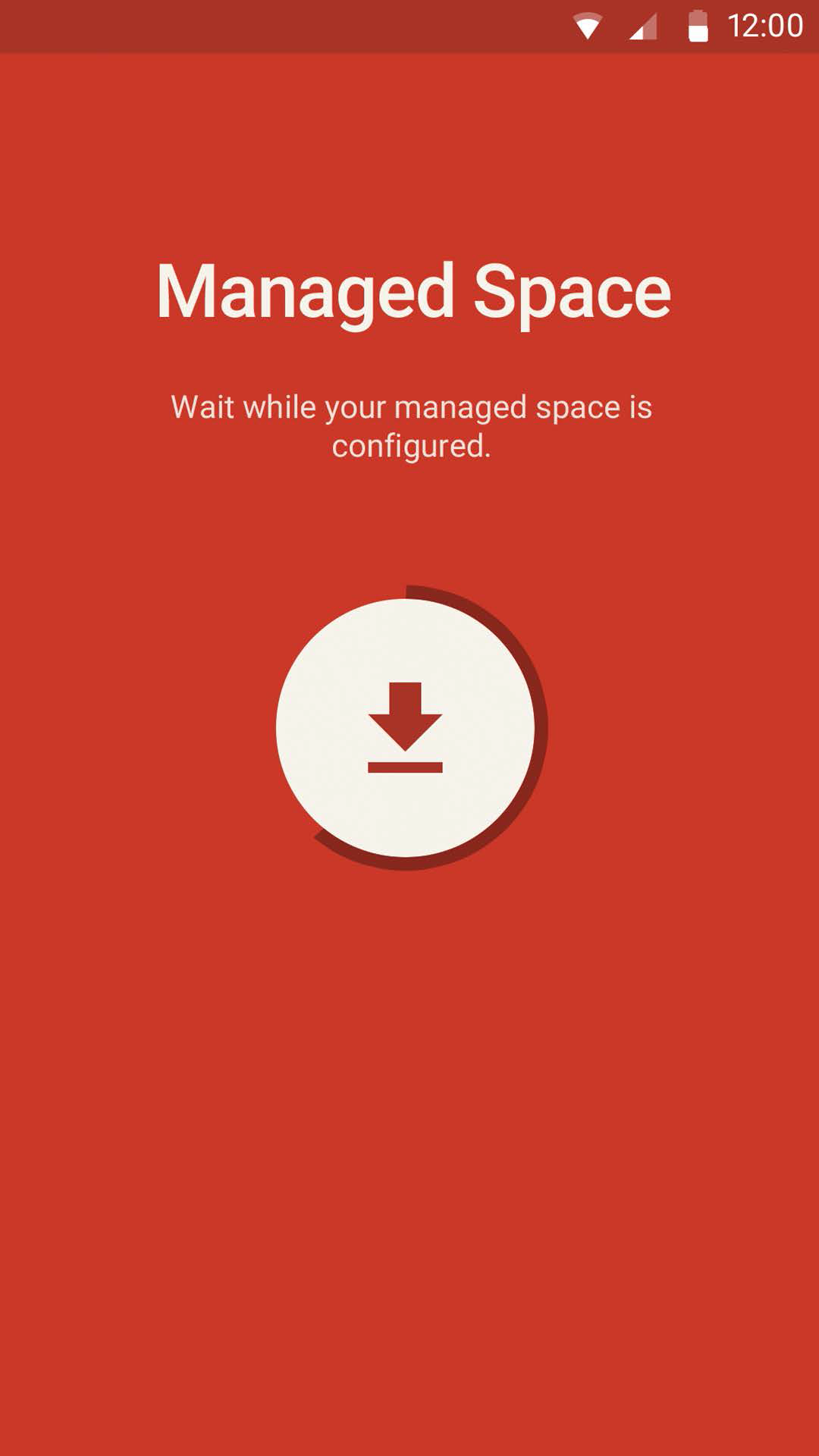 Zero-Touch Managed Secured Spaces
With Silent OS 3.0, IT managers will now be able to deploy a Managed Space to an employee's device with no physical interaction necessary. By simply configuring a few fields in the Spaces Console, IT managers can deploy the Managed Space to employees' devices.
If you are interested in learning more about the power of Silent Circle's Blackphone 2 with the new Silent OS 3.0 and of course, the fully encrypted communications service via the Silent Phone app, contact us any time, any day at Silent Circle.com.
We hope you share our excitement with this new release and thank you, as always, for making the cyber world a little safer. Enjoy your Privacy!
David Puron VP of Engineering