ENVELOP YOUR COMMUNICATIONS IN A SILENT CIRCLE
Protect what must be kept private
with Blackphone 2 and GoSilent
The award-winning Blackphone 2 is the world's first smartphone built from the ground-up to be private by design. Now with a faster processor, more RAM, a larger display, and a more affordable price at $599.
The GoSilent Mobile Firewall is the first portable integrated VPN, *IPS, *Application Firewall, and Cloud Analytics solution to safeguard remote or teleworking users.
ENVELOP YOUR COMMUNICATIONS IN A SILENT CIRCLE

GoSilent
Mobile Firewall
The GoSilent Mobile Firewall is the first portable integrated VPN, *IPS, *Application Firewall, and Cloud Analytics solution to safeguard remote or teleworking users.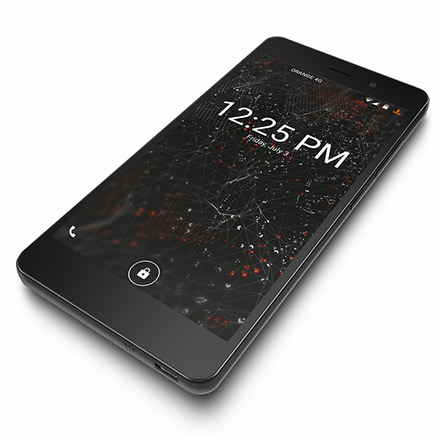 Absolute Privacy.
Rock solid reliability.
Enterprise-grade performance without data leaks or the vulnerable hooks to service carriers.

Privacy protected. Life integrated.
Spaces combines your work and personal lives on a single phone without compromising privacy when you need it.

Secure from the start.
Blackphone's pre-loaded app suite gives you complete control over what you share.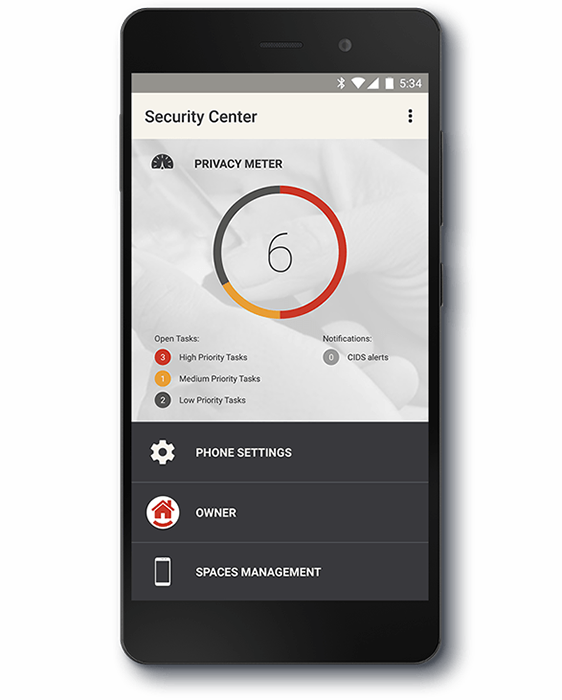 Silent OS
Only Blackphone runs on Silent OS, an enhanced Android operating system that delivers privacy without compromise.
Specifications
LTE and Worldwide 3G/HSPA+ connectivity
5.5" FullHD Gorilla® Glass display
Qualcomm® Snapdragon Octa-Core Processor
3GB RAM & 32GB internal storage
microSD card slot supports additional 128GB
13 MP BSI Camera Sensor (5 MP front)
3060 mAh Battery with Quick Charge™ 2.0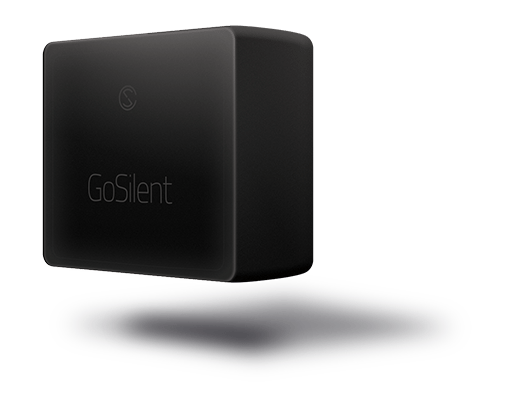 2.25" x 2" x 1"
The GoSilent Mobile Firewall is truly portable.

Enterprise security in the palm of your hand.
For the first time, the enterprise can have visibility and control over protecting BYOD or corporate devices out at the edge – from wherever they are accessing the Internet. GoSilent provides military-grade network security in an easy-to-use and endpoint independent way.
The network and security architectures of the past were designed for well-defined network boundaries with Limited access points to the Internet and other networks. Traditional network security is difficult to apply to the transient networks of today's workforce. Network boundaries are being extended to accommodate changing architectures and the way users access corporate, mission, and critical productivity applications within their networks. GoSilent provides security and intelligence beyond the boundary of your enterprise network.
download info
The anytime-anywhere workforce.
The GoSilent Edge Protection Suite provides you with protection from and visibility into threats that target your networks, information, and workforce when they are operating external to your networks and facilities.
Protect your teleworkers, traveling executives, contractors, partners, and remote locations from anywhere they access the internet.
Your mobile and remote workers can work using any device, from any location they want to (i.e. home, cafe, hotel, airplane) without concerns about data compromise, malware, and device exploitation.
Key Benefits:
Easy Deployment and Massive Scalability
Quick and easy deployment from the cloud or on-premises. Optional selfprovisioning automatically applies enterprise policies to any new device.
Edge Security Monitoring and Protection
Detect and respond to targeted port scan, probe, and other reconnaissance attacks.
Intuitive Enterprise Console
Simple, intuitive administration experience, A comprehensive management console that provides granular control and reporting.
Optimized User Experience
Easy web console for non-technical users and maximum connection performance.
Reduce Mobile Data Costs
Securely use public Wifi versus costly hotspots, and filter unwanted content.
With the GoSilent Edge Protection Suite, you have a remote network access and defense solution that offers:
Advanced Threat Protection
Inspect all traffic for a wide range of threats. Detect and prevent exposure to malicious and phishing websites and reduce advertisement traffic.
Application Visibility and Control
Identify thousands of different applications to set up effective application-aware policy enforcement, plus support custom applications
Next Generation Secure Access
Top Secret-level, quantum resistant VPN for privacy,
plus protect users and the Enterprise from active and
passive reconnaissance.
Fully Extensible and Open Platform
Fully-functional REST API enables you to share and apply threat intelligence with existing solutions, integrate into existing management and reporting suites,etc.
Policy Management and Reporting
Maintain cyber situational awareness across your Enterprise through custom dashboards and reports, and easily remediate violations of your Enterprise policy.
Granular Auditing and Logging
Easy to consume network security events and log data to reduce workload on existing log management and SIEM solutions.

Easy
Plug-and-play functionality for any IPenabled device.
(i.e. mobile phones, tablets, desktops, legacy devices, loT)

Portable
Simply put the GoSilent Mobile Firewall in your pocket, bag or briefcase and go.

Secure
Military grade cryptography provides next-generation encryption for your sensitive communications.