Silent OS Features & Settings
Blackphone's Silent OS is designed to give you control over how and when your data is shared. It comes with powerful features and settings to make privacy easier.
This section outlines many of the privacy and security features and settings available in Silent OS. You can click through using the [Previous] and [Next] links at the bottom of each page, or jump to specific sections by using the "Features and Settings" navigation menu at the top. To jump to information on the setup and management of Spaces, use the Spaces menu.
Security Center
Blackphone's main privacy and security settings are housed in one central app: Security Center. To open it, tap the Security Center's lock icon, which can be found in the far right of the dock on the home screen:
When you open Security Center, you'll see a number of options for your phone's privacy and security settings.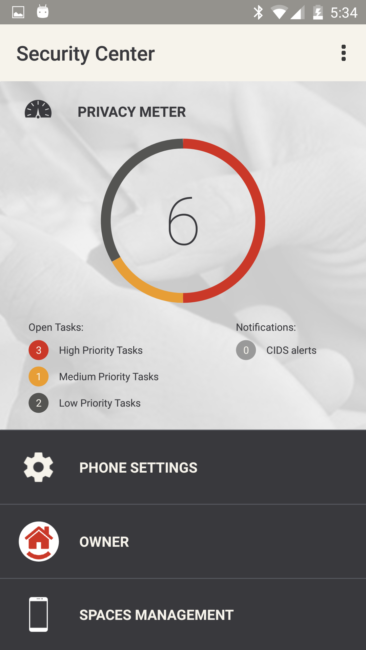 Let's review some of the included features and options. Click "Next" below to navigate through the feature overview.