Device Layout
This image shows the layout of your Blackphone 2 and its various ports, buttons, and hardware keys. Take a minute to familiarize yourself with the device.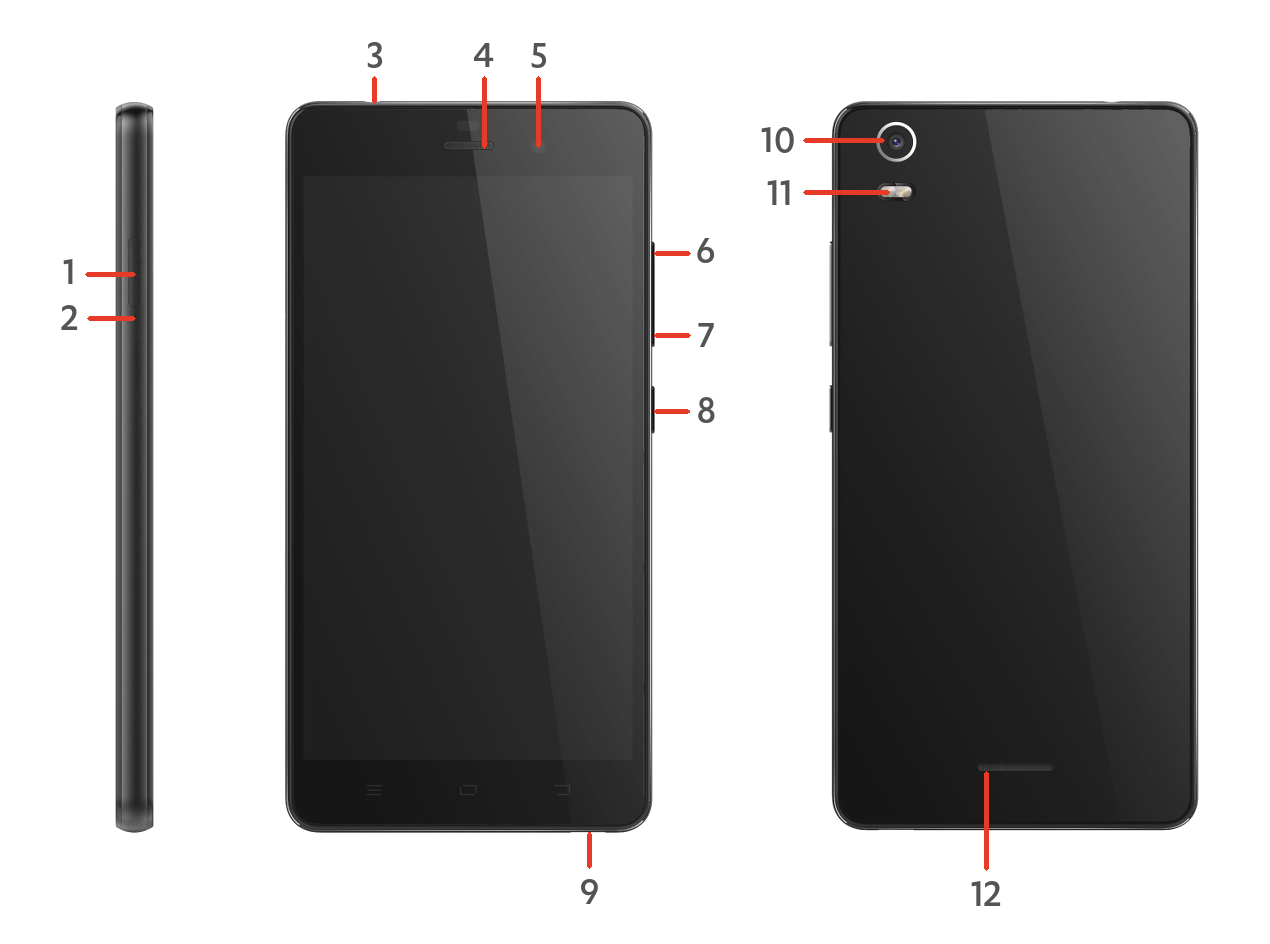 SIM and SD card tray
Tray ejector port (insert popper pin to eject tray)
Headphone/audio jack
Front speaker
Front camera
Volume up
Volume down
Power button
MicroUSB port
Rear camera
Camera flash
Rear speaker
Familiar with the Blackphone layout? Time to Power On.