Security Center: Change Encryption Password
Blackphone 2 automatically encrypts your data by default. A screen lock protects your device when it is turned on, while encryption protects your data while the device is turned off. When you set a screen lock during device setup, the PIN or Password you choose will also become your decryption PIN or Password — you will enter it when your phone boots up to decrypt your device storage.
As an added feature, Blackphone also supports setting up separate decryption and screen lock codes. You only need to enter your device decryption code when you reboot or turn on the device, but you may need to enter your screen lock code dozens of times a day, each time you turn your phone's display back on. With Silent OS you can set up separate codes, so that you can choose a longer code for decryption, and a shorter, easier to enter code for the screen lock that you'll have to type many times every day.
To set up separate decryption and screen lock PINs or Passwords, tap the "Change encryption password" option in Security Center.
You'll be asked to confirm your current screen lock code before continuing. After you enter your current screen lock code, you'll be offered two options for the decryption code: PIN or Password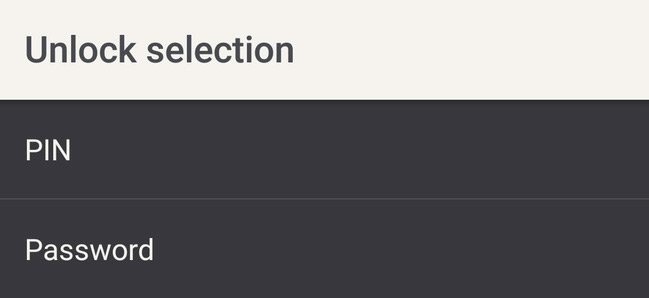 Choose the type of code you'd like to use and enter a PIN or Password. You'll be asked to enter it twice for confirmation; at this point, the setup is complete. This will update your device's decryption code, which you'll need to enter when you reboot your Blackphone.
Your screen lock code will remain unchanged. (To change your screen lock code, tap the "Screen lock" option in the main Security Center window.)