Device Layout
This image shows the layout of your Blackphone 2 and its various ports, buttons, and hardware keys. Take a minute to familiarize yourself with the device.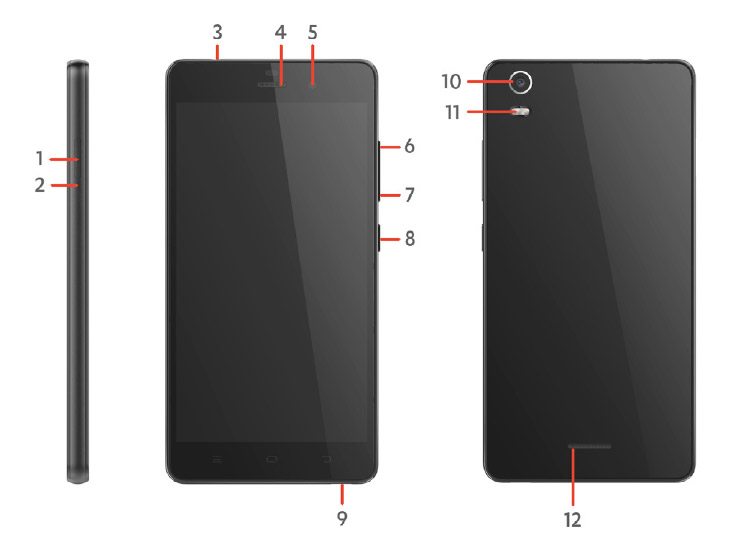 1. SIM and SD card tray
2. Tray ejector port
3. Headphone/audio jack
4. Front speaker
5. Front camera
6. Volume up
7. Volume down
8. Power button
9. MicroUSB port
10. Rear camera
11. Camera flash
12. Rear speaker
Familiar with the Blackphone layout? Time to Power On.